SAVE THE DATES FOR UPCOMING 2015 FUNDRAISER EVENTS!
May 2015: The Arc Quinebaug Valley 2015 Giving Appeal
Click HERE for the 2015 Annual Appeal Letter:
July 10, 2015: The 28th Annual Gardner Johnson Memorial Golf Tournament
Click HERE for information on Team Registration & Sponsorship Opportunities:
August 9, 2015: The 18th Annual Arc Quinebaug Valley Rubber Duckie Race
Click HERE for information on Sponsorship Opportunities:
Click HERE for Available Ticket Locations & a THANK YOU to our Sponsors!
To stay informed about the above fundraiser events, to ask about future sponsorship, or to get involved, please contact Crystal Simonson at csimonson@qvarc.org or Sandi Riemann at sriemann@qvarc.org. Both can be reached by phone at 860-774-2827. This webpage will also be updated as more information is available and the events get closer! You can also follow The Arc Quinebaug Valley on Facebook for regular updates on our events, programs and news: click here.
*******************************************************************************
The Arc's 2014 Giving Appeal is STILL underway!
The theme of this year's Giving Appeal is "A Life of Our Own - A Life Like Yours."
All Dorothy in The Wizard of Oz had to do was click her heels together and return to her safe and loving home, where her Auntie Em, family, and friends were waiting for her. For families whose children were born with life-affecting disabilities and placed in large institutional settings, there is no yellow brick road to guide their sons and daughters back home. There is, however, The Arc of Quinebaug Valley. We are moving forward in acquiring a new residential home which will provide a safe and nurturing environment for those who will live there. They will be reunited with family and become active members of their community, as they were meant to be.
We have also created a new vocational initiative for those seeking a positive and fulfilling work experience. Project redemption is a bottle and can redemption and recycling business that provides valued, paying jobs for individuals with disabilities. Education, socialization, and a chance to help the community are all integral components of the program.
Willie and Fran Bousquet of Putnam serve as the General Chairpersons for The Arc Quinebaug Valley 2014 Giving Appeal. You can help us reach our goal of $25,000 by partnering with The Arc Quinebaug Valley. Your investment will directly provide critical services and resources. The Arc Quinebaug Valley maintains a high degree of excellence in the delivery of these services, but we need your help. Make a difference in someone's life and help others achieve "A Life of Our Own- A Life Like Yours." Take the next step; a gift of any size is meaningful and is tax deductible to the fullest extent of the law.
For more information, read our Appeal brochure by clicking here or read our Appeal letter by clicking here. You may also contact Sandi Riemann at 860-774-2827 or by email at sriemann@qvarc.org for more information. Donations to the Giving Appeal can be sent to The Arc Quinebaug Valley, 687 Cook Hill Road, Danielson, CT, 06239. (Please indicate that your donation is for The Giving Appeal when mailing any donation).
*******************************************************************************
Our 2014 Fundraising Events were a huge SUCCESS!!
We thank YOU!!
(Please see below for details!)
Community Linking Together for Autism Celebration
*Presented by 4G's Pizzeria and Restaurant of Dayville, CT*
September 14, 2014
THANK YOU to 4G's Pizzeria of Dayville, CT for holding this spectacular annual event to raise funds for The Arc Quinebaug Valley. This fun community event was held on Sunday, September 14, 2014 from 11:00a.m. - 4:00p.m. at Skydive Danielson at the location of 41 Airport Road in Danielson, CT. 4G's server Kathy Skelton and bartender Bradley Womack, as promised, participated in a skydive with sponsors, as a part of Skydiving for a Cause. Professional divers from Skydive Danielson performed dives throughout the day for our Skydive Bingo Game. The Great Garage Band Reunion provided music from 12:00p.m. - 3:00p.m. and some great food was provided by 4G's Pizzeria. Family friendly activities included face painting, pony rides, glitter tattoos, raffles, dancing to the band, and games for the whole family! We truly appreciate the community support and would like to thank everyone that helped make this event a success! We look forward to the next Skydive in 2015!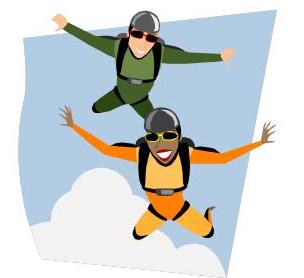 *******************************************************************************
The Arc Quinebaug Valley's 17th Annual Rubber Duckie Race
August 10, 2014
The Arc Quinebaug Valley would like to extend a warm THANK YOU to everyone that participated in or supported our 2014 Rubber Duckie Race, held on August 10, 2014 in Rotaray Park in downtown Putnam, in conjunction with Putnam's Annual Car Show. This race is one of the agency's most successful fundraisers. Just as important as the money raised, is the community awareness that comes as a direct result of all the publicity and the event itself for our programs and services. All proceeds from the race go directly to the services that support individuals with intellectual, developmental, and other life-affecting disabilities here in Northeastern Connecticut. We are very grateful to the business community for their support. All of the 50 + prizes were donated by our community supporters.
Each duck has a number on the front which corresponds to a number on a ticket. A large pay loader truck is filled with the sold ducks that are then dumped into the river from the bridge on Bridge St. The ducks float down a raceway constructed of foam barriers. About 200 yards down they cross the finish line and are retrieved one at a time by the Mayor of Putnam and bagged in numbered bags. The ducks are then brought up to the shore where they are matched with the corresponding prize.
We have games and activities for the kids as well, so join us for a fun-filled day with something for everyone in the family at our next race.

To see a list of winners, click here.
*******************************************************************************
The Arc Quinebaug Valley's 27th Annual Gardner Johnson Memorial Golf Tournament
July 11, 2014
The Arc Quinebaug Valley would like to extend a heartfelt THANK YOU to everyone who made this golf tournament a great success! This event was held on Friday, July 11, 2014 at The Foster Country Club in Foster, RI. Prizes were offered to the top finishing teams, as well as other contests throughout the play—closest to the pin, betting hole and skins. This year's tournament featured a chance to sink a hole in one on a designated hole and win a new car! Our raffle offered even more chances to win some great prizes, which were donated by generous local and regional businesses.
The Annual Gardner Johnson Memorial Golf Tournament is a major fundraiser for The Arc Quinebaug Valley and is well known in the community. Proceeds directly benefit The Arc Quinebaug Valley programs. As always, we would like to express our gratitude to our community of players, volunteers, staff, participants, donors, and sponsors for supporting our success!
We have a variety of sponsorship levels to suit any business need. Participation in the tournament ensures presence in The Arc's extensive advertising campaign prior to and at the tournament. We hope to see you at the next tournament in 2015!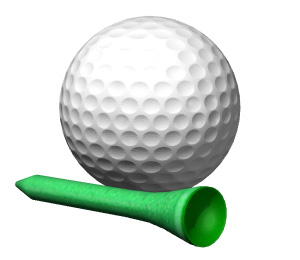 *******************************************************************************
THANK YOU TO EVERYONE WHO SUPPORTED OUR PAST EVENTS!
YOU MADE A BIG DIFFERENCE!
For a list of our 2014 supporters, click here.
For a list of our 2013 supporters, click here.
For a list of our 2012 supporters, click here.
THANK YOUtha