You can also follow The Arc

Quinebaug

Valley on Facebook, Twitter,

Instagram

& LinkedIn for daily updates on our events, programs, pictures and news!
2017 Fundraisers:
The Arc's 20th Annual Rubber Duckie Race
In conjunction with Putnam's Annual Car Cruise!
August 13, 2017
Click here for our Prize List & Duck Brochure if you would like to mail in a request for Duck Tickets!
Click here for TICKET locations! Please help support our fundraiser by purchasing duck tickets - we would truly appreciate it!
The 30th Annual Gardner Johnson Memorial Golf Tournament
Presented by Gerardi Insurance Services, Inc.
June 16, 2017
The Arc Quinebaug Valley would like to extend a heartfelt THANK YOU to everyone who made this golf tournament a huge success! This event was held on June 16, 2017 at Connecticut National Golf Club in Putnam, CT. Prizes were offered to the top finishing teams, as well as other contests throughout the play - closest to the pin, betting hole, and skins. This year's tournament featured a chance to sink a hole in one on Hole 4 to win a car from Gates Automotive Group. Our raffle offered even more chances to win some great prizes, which were donated by local businesses, community members, committee members, and arc employees.
With a score of 57 on the Par 71 course, the foursome of Tim Cunha, Pete Cunha, Tommy Derosier and Scott Derosier took first place. Second place winners were Dr. John Mooney, Mike Cristina, Jeff Clang, Jr. and Jeff Clang Sr. with a score of 60. The foursome of Rick Dion, Doug May, Paul Roy & Chris Ketralis took third place with a score of 61.
The Annual Gardner Johnson Memorial Golf Tournament is a major fundraising event for The Arc and is well known in the community. People seem to really look forward to this event and for that we are truly thankful, as proceeds directly benefit programs at The Arc Quinebaug Valley. As always, we would like to express our gratitude to our community of players, volunteers, staff, participants, donors, and sponsors for supporting our success!
We have a variety of sponsorship levels to suit any business need. Participation in the tournament ensures presence in The Arc's extensive advertising campaign prior to and at the tournament.
For a list of our 2017 Tournament Sponsors & Supporters, please click here!
To view pictures from this event, please visit our photo gallery.
We hope to see you at our 2018 tournament event!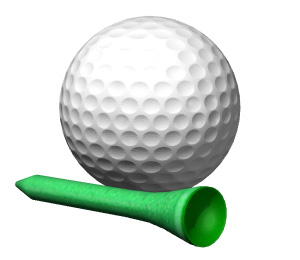 *******************************************************************************
The Arc's 2017-2018 Giving Appeal is underway!
Please consider supporting our Annual Giving Appeal. As our agency expands, our programs advance, and goals are being reached, The Arc continuously strives to maintain a high degree of excellence in our delivery of services, but we truly need your help, as we always want to improve and strengthen our capabilities to ensure success!
Now, in our 65th year, we contunue to achieve excellence within our community due to all of our supporters. State funding is scarce and we are being faced with budget cuts every year, but we will continue to be strong and advocate for the rights of the individuals we serve. Will you help us reach our goal of $25,000? Our individuals deserve a wonderful journey in life, and it is you who can help make that possible! Thank you for sharing in the joy of our 65th year! We have come so far with your help!
To view our annual appeal letter, please click here.
We truly appreciate your support in making a difference in someone's life!
Donations to the 2017-2018 Giving Appeal can be sent to The Arc Quinebaug Valley, 687 Cook Hill Road, Danielson, CT, 06239. (Please indicate that your donation is for The Giving Appeal when mailing any donation).
Should you have any questions, please do not hesitate to contact Crystal Simonson at 860-774-2827.
*******************************************************************************
THANK YOU TO EVERYONE WHO SUPPORTED OUR PAST EVENTS!
YOU MADE A BIG DIFFERENCE!
For a list of our 2016 Golf Supporters, click here. For a list of our 2016 Duck Supporters, click here.
For a list of our 2015 Golf Supporters, click here. For a list of our 2015 Duck Supporters, click here.
For a list of our 2014 supporters, click here.
For a list of our 2013 supporters, click here.
For a list of our 2012 supporters, click here.
THANK YOUtha